Tree Trimmers San Diego
What is a Certified Arborist in North County San Diego?
"Certified Arborists are individuals who have achieved a level of knowledge in the art and science of tree care through experience and by passing a comprehensive examination developed by some of the nation's leading experts on tree care."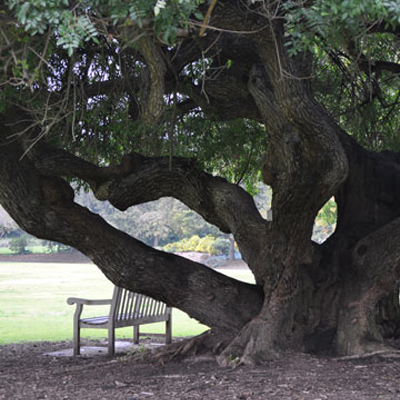 Tree Barber Enterprises takes enormous pride in the fact that we are among the Top Tree Care Professionals in Southern California. We have had the opportunity to serve hundreds of business and residential customers as well as municipalities and government agencies.
We take great personal interest in all aspects of Complete Tree Care services for homeowners as well as total tree care maintenance and upkeep for large industrial complexes, shopping centers, cities, school districts and homeowners associations.
We only hire qualified Certified Arborists or Certified Tree Workers. Our skilled and professional employees are extensively trained and use the latest state-of-the-art equipment and techniques, which enables us to perform our tasks quickly, safely and economically.
Tree Barber actively participates in the conservation and preservation program for historical trees in San Diego County. Our commitment to the community and the environment is important to us. Paul and the entire Tree Barber staff help to plan and participate in Arbor Day awareness programs at local schools, coordinate new and replacement tree planning in needed areas and provide seminars and classes to the community on tree management, historical and environmental issues.
Tree Services
Tree Trimming
We utilize all of the current industry standards to ensure the health, beauty, and safety of your trees. Tree pruning techniques include trimming, lacing, thinning, shaping, skirting, and reduction.
Tree Removal & Stump Grinding
While it is never our goal to remove trees, there are times where it is a necessity. Tree Removal is one of the most dangerous aspects of tree care. Hiring a trained and knowledgeable professional is imperative. Because coastal cities are highly desirable, many homes in Carlsbad are built close together which can cause nearby trees and roots to cause damage to pavement and adjacent structures.
Contact Us
For more information on Paul Rider or to ask our Arborist a question, please feel free to contact us directly at: 760.745.7871 or take a look at our Frequently Asked Questions.
We're proud to offer reliable and quality tree services by our Certified Arborist and Certified Tree Workers to North County San Diego residents, including the communities of Bonsall, Carlsbad, Del Mar, Encinitas, Escondido, Fallbrook, Oceanside, Poway, Rancho Bernardo, Rancho Penasquitos, Rancho Santa Fe, San Marcos, Solana Beach, Vista.
San Diego County:
Population: 3.3 million (2015)
Area codes: 858, 619
Area: 4,207 sq. miles