YOU'D BE NUTS TO
TRUST YOUR TREES TO
ANYONE ELSE!
ISA Certified Arborists
Serving Carlsbad Since 1983
Tree Barber is Your
North County

ISA Certified Arborists!
Carlsbad is known for its beautiful landscape and coastal climate. Tree Barber Enterprises excels in providing quality professional tree care services that enhance the charm of the Carlsbad area one tree at a time. We guarantee complete cleanup - you won't know we were there except for your newly styled trees!
Professional tree pruning is crucial in keeping your trees healthy, safe, and beautiful. Tree trimming service by a Certified Arborist ensures that your trees are correctly trimmed throughout key times in San Diego's growing season. Improper tree trimming can result in disease, uneven growth, root instability, or susceptibility to insect damage. Our team of experienced, certified arborists will assess your tree before recommending a trimming technique. In general, tree trimming in San Diego can occur any time of year, but we may recommend a customized care plan depending on the tree's species, age, and location. Your trees are in good hands with our ISA Certified Arborist, Paul Rider #WE-1087A.
Carlsbad Tree Trimming Services
Tree Barber's ISA Certified Arborist Paul Rider #WE1087-A and Expert Tree Workers have been serving North County, San Diego, since 1983. We are proud to be one of the area's first top tree service providers. We are licensed, fully insured, and experts in San Diego tree care. When you call Tree Barber for your San Diego Tree Trimming, you know your trees are in good hands!
Tree Pruning & Trimming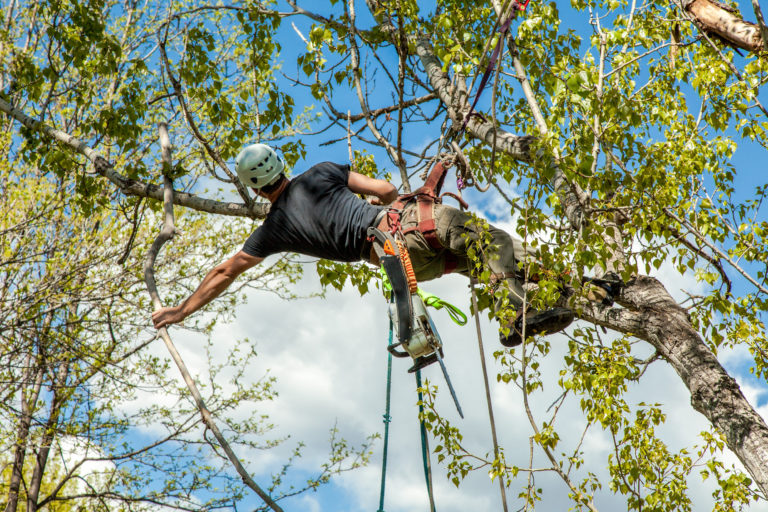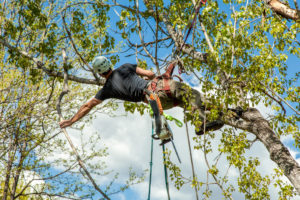 Tree Pruning & Trimming can be considered both preventative care and routine maintenance. A Certified Arborist with qualified certifications and experience should assess the amount of trimming and pruning. Specific types of pruning may be necessary to maintain your tree's health, safety, and appearance.
Tree Lacing & Thinning
Tree lacing is a method of pruning trees so that the tree allows light and air to flow throughout its canopy or crown. It reduces pest problems and dangerous branches. Tree lacing, in particular, enhances the natural form of a tree.
Tree Reduction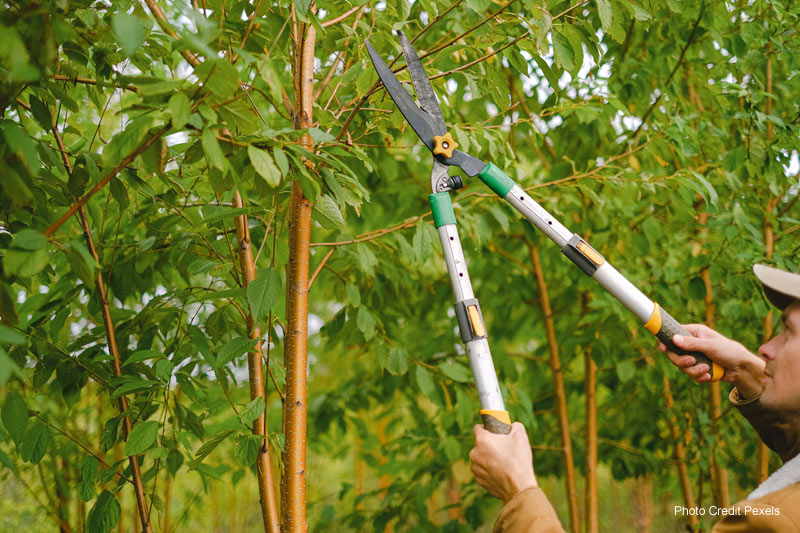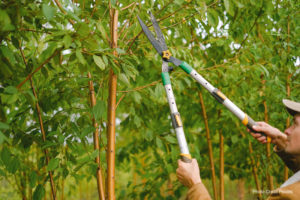 Tree Reduction is a pruning method that reduces a tree's height or spread. Compared to topping, reduction helps maintain the form and structural integrity of the tree. Tree Reduction is often used interchangeably with Tree Topping, but they are not the same! Tree Topping is one of the most harmful tree pruning practices, yet many Tree Service companies still do it. We can help reduce the size of the tree using proper Tree Reduction techniques.
Safety Pruning
As a property owner, it is crucial to maintain the integrity and health of the trees on your property. From dangerous branches to overgrown root systems, unmanaged trees threaten structures, neighboring properties, and guests. A certified arborist will assess each tree and provide reliable guidance on the best way to manage it based on size, species, and proximity to your property. During our visit, we will look for signs of weak branches, sprawling roots, cracks, insect infestation, and disease. Depending on the extent of the risk, we will recommend safety pruning practices that can save thousands of dollars in preventable damage or removals. Safety pruning can help prevent:
Tree damage during a storm

Cracked foundation caused by roots or overgrowth

Cracked sidewalks & driveways

Damage to your or a neighbor's property
Local Carlsbad Tree Service
For almost 40 years, Tree Barber has been happy to provide expert tree services in Carlsbad, CA. Our Certified Arborists feel passionate about providing complete tree care services including tree trimming, tree removal, and stump grinding. Contact us for a free estimate on your tree care needs.