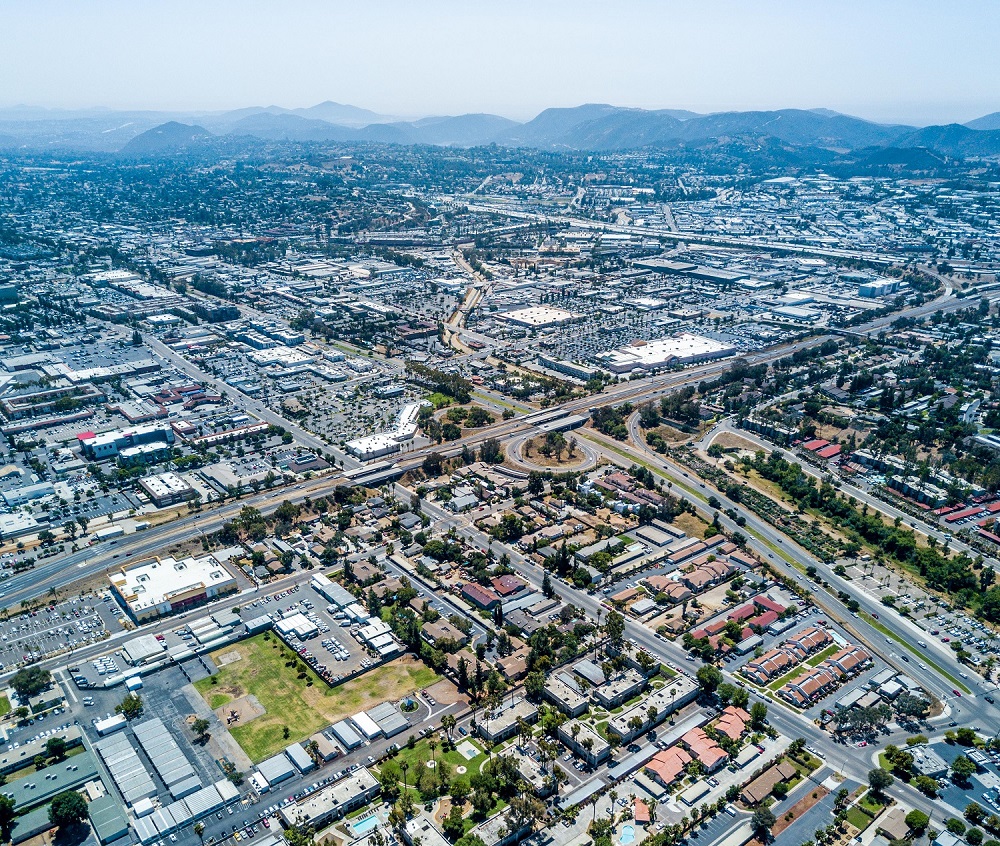 Tree Services Escondido
When looking for a tree service company in Escondido, it is important to choose a locally owned tree services company that has expert knowledge of local trees and tree care. Tree Barber is a locally owned business that features on staff Certified Arborists and Certified Tree workers. This ensures that your trees are receiving the highest level of expert attention and care. When you have a free estimate with Tree Barber you will receive:
Fair and transparent pricing
Professional, well trained staff
Comprehensive tree care planning
Easy scheduling services
Contact Tree Barber today for a free estimate!
Tree Removal Service in San Marcos CA
Tree Barber is an ISA certified tree services company serving San Marcos and its surrounding area. We provide comprehensive tree care services including planting, pruning, maintenance, and removal. There are times when the removal of a tree is necessary. Reasons for removal include: disease, root damage to adjacent property, and the need to make way for future construction. Our Certified Tree Workers are expert at tree removal service. This service includes:
Precautionary rigging techniques
Insurance and workers compensation
Stump grinding
Preparing your property to prevent damage
Tree Trimming Service
Tree trimming in North County communities such as San Marcos, Escondido, and Solana Beach can be done any time of year. However, tree service is a comprehensive, holistic practice. Many issues should be taken into consideration such as species variety, age, location, and time of year. Our team of professional Certified Arborists will assess your trees and recommend the best tree trimming and care plan. Our fully licensed company will do an excellent job of creating a maintenance plan to ensure the good health of your trees. We pride ourselves on providing the highest quality work as well as customer satisfaction. Request a free estimate in the San Diego area today!
Certified Arborist
Tree Barber founder and owner, Paul Rider supports local development and education, and is a member of The International Society of Arboriculture. This world renowned organization provides the Certified Arborist designation. In order to gain this certification, arborists must go through extensive training which includes a review of local tree species and their needs. Arborists are also tested on best practices and methods for the proper care of trees. These tree services include planting, maintenance, tree care, and tree removal. When you are considering tree service businesses in and around Escondido CA, it is important that you choose a Certified Arborist for your home project or tree care needs.
Certified Tree Workers
The International Society of Arboriculture provides the Certified Tree Worker designation to arborists who climb trees in the service of tree pruning and trimming. In order to obtain this certification, you must have the physical ability to climb and service trees, while also maintaining professional safety standards of work. Certified Tree Workers are tested in both the class room and in a practical setting, and they must be proficient in aerial rescue as well as CPR and first aid.
Tree Barber only hires Certified Arborists or Certified Tree Workers. This ensures that we are able to provide safe, professional service while maintaining the aesthetics and health of your trees. Our workers use the latest state of the art safety equipment and techniques to safely provide your tree service correctly, and on time.
Tree Pruning
Pruning is an important but often overlooked practice that can prolong the well being and aesthetic value of your tree. Pruning works to manage low hanging branches, overgrown root systems, dead limbs, and overgrown foliage. These actions help to maintain your tree's health by providing protection from rodent and insect infestation. Pruning away dead or unstable branches increases the safety of your yard and decreases the liability of damage. When it comes to storms, pruning also reduces the risk of damage to your property or your neighbor's property, or even your tree itself. Pruning overgrown root systems can also combat future damage in the form of cracked foundations, sidewalks, and driveways. Keeping your tree well pruned also stimulates growth and the overall health of your tree.
Stump Removal
Oftentimes tree removal is unavoidable. The final aspect of tree removal is the removing of the stump. This is important to improve the aesthetics of your yard, reduce risk of insect infestation, and make room for your new landscape project.
Local Escondido Tree Service
For almost 40 years, Tree Barber has been happy to provide expert tree services in Escondido CA. Our Certified Arborists feel passionately about providing everything from planting, to tree trimming, to tree removal and stump grinding. Contact us for a free consultation on your tree care solution.
Locally Owned California Business
Founded in 1983 by Paul Rider and his wife Crystal, Tree Barber has been devoted to providing expert care to the arboriculture of the San Diego region. Paul is an ISA Certified Arborist. This means that he has received continual training on the appropriate maintenance and care of local trees. Furthermore, Paul is continually involved with arboriculture education and development in the region. Tree Barber only hires Certified Arborists and Tree Workers in order to provide an expert, safety oriented tree service. Because we have almost 40 years of experience in the area, we are able to provide a unique understanding of the appropriate care and service that your trees need.
Certified Tree Care Service
Tree Barber is a locally owned business that has been proudly serving the San Diego area for almost 40 years. Co-founder and owner, Paul Rider, is an ISA Certified Arborist that participates in education and development of local arboriculture. We hire only tree workers that are ISA certified because feel passionately about providing great quality work, and as a result, we enjoy a high overall rating with our customers. Contact us to request complimentary advice on all your tree service needs.
Family Owned Business
Paul Rider and his wife Crystal founded Tree Barber in 1983. They provide the Escondido CA area with total tree care maintenance. As a Certified Arborist, Paul is happy to provide expert solutions for tree care needs such as stump grinding, tree pruning, and stump removal.
Emergency Services
The weather isn't always warm and dry in the Escondido CA area. The windy, rainy months of the early part of the year can often have devastating effects on trees in the area. We are happy to provide emergency services in the Escondido CA area. This may come in the form of trimming, or complete tree removal.
Residential and Commercial Customers
Tree Barber provides service for private residential, as well as commercial customers. We feel passionately about trees and will be happy to service your private home as well as corporate office. We have been providing these services for almost 40 years in Escondido CA.
Trimming and Disease Management
If a tree on your property is struggling with disease, you need expert management so that the tree doesn't become a liability. With almost 40 years of arboriculture experience in the San Diego area, Tree Barber's expert staff will provide the appropriate tree care solution. This may come in the form of trimming, pruning, or safe tree removal. Don't let your diseased tree or trees suffer on their own.
Quality Tree Services in San Diego County
We work with commercial, residential, and government clients throughout areas such as San Marcos, Rancho Santa Fe, Solana Beach, Escondido, La Jolla, and other communities in North County San Diego. Our tree trimming services are an excellent option for businesses, public parks, government office branches, and private properties. We offer free estimates and customized tree service solutions for your maintenance, landscape design, and emergency service needs.
Competitively Priced Tree Trimming
Tree Barber only hires expert Certified Arborists and Tree Workers. This means that we focus on providing professional, comprehensive service with an emphasis on commitment to quality. Our workers are trained in industry standard precautions. This saves time in the process of tree care, and we are able to able to pass that savings along to the customer in the form of affordable tree service.
Expert Advice
Tree Barber has been providing Escondido tree services since 1983. Co-founder and owner, Paul Rider, is a Certified Arborist and is dedicated to tree education and development in the region. We are happy to provide advice on tree care solutions such as tree pruning, tree trimming, tree removal, and stump grinding.
Brush Chipping Tree Limbs
When you prune, cut down, tree or even just prune a tree's branches, it is important to clean up the leftover limbs. Limbs left lying around create clutter and facilitate rodent and insect infestation. They also pose as a fire hazard. It is important to clean up any leftover limbs from a tree service. This particular task can be accomplished with brush chipping.
Brush chipping is the process by which tree limbs are fed into a chipper and chips come out which can be easily carted away. This not only clears up the area surrounding the tree, but also creates a fire break barrier which can prevent damage by fire.
Insect and Disease Services
Trees are prone to damage from hundreds of species of insects. And not unlike people, trees are also at risk of suffering from disease. These two factors can turn you trees from lovely features of your property, to a liability.
Tree Barber's ISA certified experts are not only adept at trimming and removing diseased or insect damaged trees, but they can also craft an appropriate tree service program to combat disease and insects before they cause damage. Methods to prevent these sorts of damage include managing ideal soil conditions, pruning, and spraying or injecting as needed.
Contact us today to consult with an expert arborist!
Free Estimates in San Diego County
Tree Barber is a locally owned San Diego County business that prides itself on great communication and excellent verified reviews from our customers. As a company staffed entirely by Certified Arborists and Tree Workers, we excel at providing the best tree services in the area by taking a comprehensive and holistic approach. We can help our customers manage tree care by building a detailed plan that takes into account variables such as age, seasonal timing, tree location within your yard, and desired aesthetics. Contact us for a free consultation today!
Palm Tree Trimming
Taking good care of your palm tree is essential to maintaining the health of the tree itself as well as the well being of its surrounding area. A well maintained tree looks healthy and provides for a tidy view of your area. Pruning your palm tree regularly also decreases the chance that the tree will drop large and dangerous fronds onto pedestrians or cars. Our Certified Arborist can help with planning the right time to trim your palm trees. Typically, in Southern California areas such as North County San Diego, the ideal time is in Spring.
Palm trees deserve regular maintenance to maintain a healthy and aesthetically pleasing life. Other benefits of regular palm tree maintenance include:
Cultivating seasonal, healthy growth
Minimizing infestations from insects or rodents
Improving visibility from windows and rooftops
Reducing fire hazards