YOU'D BE NUTS TO
TRUST YOUR TREES TO
ANYONE ELSE!
ISA Certified Arborists
Serving Escondido Since 1983
Escondido, CA. Tree Service
Tree Barber is Your
North County

Tree Care Experts!
Your #1 Escondido ISA Certified Arborists!
Escondido, also called the Hidden Valley, has many tree species that thrive in this climate. Because Escondido has both an inland and coastal influence, hiring a trained expert familiar with the local landscape and environment is imperative. Tree Barber's Tree Services in Escondido are top-notch! Our Certified Arborist, Paul Rider ISA #WE-1087A, founded Tree Barber Enterprises from his Escondido residence more than 35 years ago.
Tree Services in Escondido
Tree Barber only hires ISA Certified Arborists and qualified, experienced tree workers meaning that we focus on providing professional, comprehensive service with an emphasis on commitment to quality. Our workers are trained in industry-standard precautions saving time in tree care so that we can pass those savings along to the customer through affordable tree service. We provide quality and expert tree care, including:
Tree Trimming
Tree Pruning
Tree Removal
Stump Grinding
Pest & Disease Control
Tree Trimming Service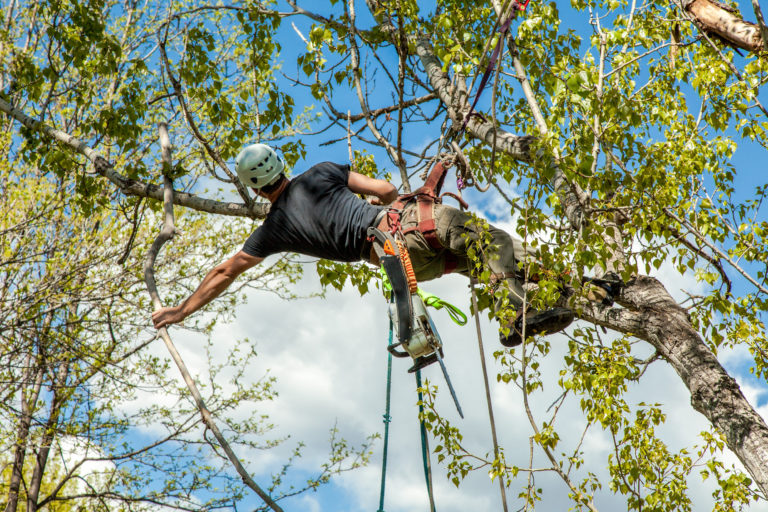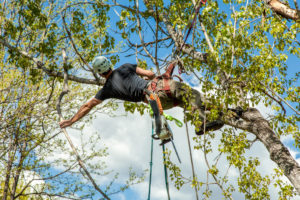 Professional tree pruning is crucial in keeping your trees healthy, safe, and beautiful. Tree trimming service by an ISA Certified Arborist ensures that your trees are correctly trimmed throughout key times in Escondido's growing season. Improper tree trimming can result in disease, uneven growth, root instability, or susceptibility to insect damage. Our team of experienced arborists will assess your tree before recommending a trimming technique. In general, tree trimming in North County inland communities can occur at any time of year. Still, we may recommend a customized care plan depending upon the tree's species, age, and location. Tree Barber's ISA Certified Arborist, Paul Rider #WE-1087A, is highly skilled and experienced in all tree trimming practices, including tree pruning, tree lacing, tree thinning, and safety pruning, and more!
Tree Removal Service in Escondido, CA
We are your Escondido tree removal experts! Tree Barber has been serving Escondido and its surrounding area since 1983. We provide comprehensive tree care services, including planting, pruning, maintenance, and removal. There are times when the removal of a tree is necessary. Reasons for removal include disease, root damage to adjacent property, and the need to make way for future construction.
Escondido Tree Pest & Disease Control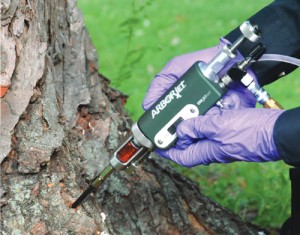 Insects and diseases pose two of the most serious threats to your trees in North County, San Diego. Hundreds of insect species cause damage to tree branches, trunks, roots, and foliage. If not monitored, insects and tree disease can quickly turn your trees from assets into liabilities.
Tree Barber uses a comprehensive approach to managing insects and diseases that start with maintaining proper tree health, including pruning and creating ideal soil conditions. The healthier your trees are, the less chance of insect or disease damage. Tree Barber's ISA Certified Arborist Paul Rider #WE-1087A is trained and experienced in correctly identifying and preserving beneficial insects while effectively managing damaging insects. Although we are certified and licensed to treat these issues through spraying and trunk injection methods, we are environmentally conscientious and apply only when necessary.
See what some of our Escondido, Ca customers are saying...
"Paul Rider and The Tree Barber team have been taking care of our trees for over 10 years...and that speaks volumes! They have given new live to a struggling coral tree, prevented ficus from over-running the property and planted a myriad of splendid trees in our landscape, along with the coaching to care for them. I wouldn't trust our trees to anyone else and they know there is a standing appointment in Escondido with us every year, along with additional consulting. Quite simply, they are the best!"
--Cathy M, Escondido

"Paul is an arborist not just a tree cutter. He was very knowledgeable regarding the proper way to trim my trees to maximize the safety and preserve the beauty of the trees for future growth. The crew was there promptly when he said they would be and completed the job earlier than expected. Everything was cleaned up completely and I was very happy with the look of the trees and the job in general."
--Veronica C, Escondido

"This isn't a couple of guys with a chain saw, a pole saw and a panel truck - this is the real deal. Big, noisy equipment. Chippers, stump grinders, chain saws, guys that can climb a huge palm tree in seconds, and real, honest-to-goodness arborists! Tree Barber is worth every penny."
--Linda K, Escondido
We're proud to offer reliable and quality tree services to Escondido and the surrounding North County San Diego residents, including the inland and coastal communities such as Carlsbad, Poway, Rancho Bernardo, Vista, Del Mar, and Fallbrook, and more!