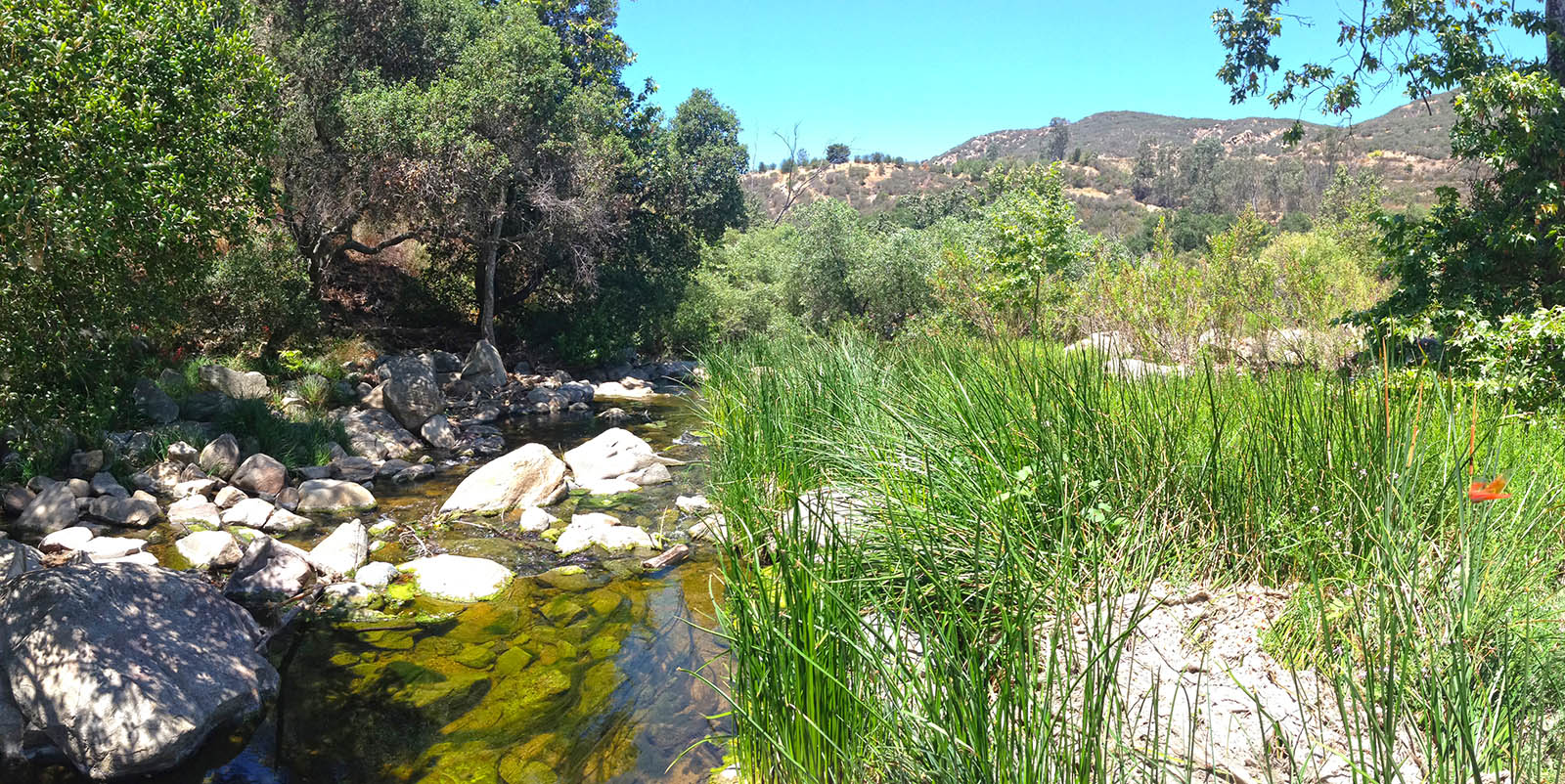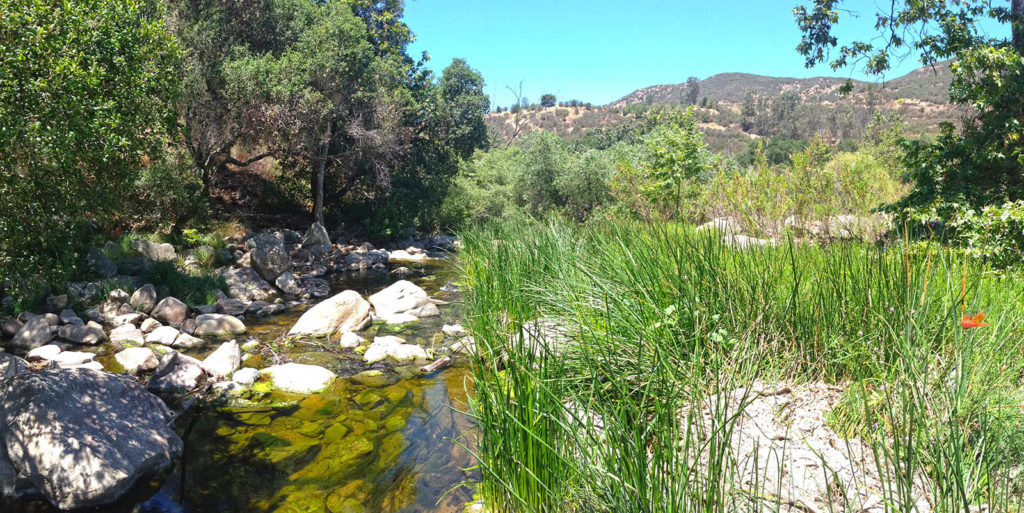 For the past 30 years, Tree Barber has served the Vista area in the art of tree trimming, tree removal, and a wide array of other specialties. For residential and commercial properties, we offer consultation and service with our Certified Arborists and Certified Tree workers. Tree Barber Inc. specializes in all areas of tree care to create and sustain beautiful, healthy, and safe landscaping. Tree Barber Inc. is an ISA-certified member of the International Society of Arboriculture. Our tree care services include:
Tree Trimming & Pruning
Tree Removal
Safety Pruning
Tree Health & Fertilization
Pest & Disease Control
Arborist Consultations & Advice
Recommendations for Regional and Drought-Tolerant Trees
What is an ISA-Certified Arborist?
The International Society of Arboriculture (ISA) is a world renowned organization dedicated to the care of trees. To gain an ISA certification, arborists must undergo extensive training and testing. The arborist shows superior knowledge of the practice of tree planting, maintenance, and care. Tree Barber owner and founder, Paul Rider, is a proud member of ISA and supports local education and development in the field of tree maintenance and care, and has served as Vice President and President of the Vista ISA Chapter.
Tree Trimming Vista
Tree trimming in Vista can be done any time of year. However, consideration of seasonal timing, location, age, and species are necessary to ensure the health and well being of your trees. Our team of Certified Arborists will assess your trees and recommend an appropriate trimming and care plan. This hands-on, season specific, treatment will help to combat uneven growth, insect damage, and disease. An appointment with Tree Barber begins with a free estimate to assess the needs of your landscape. We offer residential and commercial tree trimming services.
Tree Lacing & Thinning
Tree lacing is an aesthetically pleasing technique whereby branches are thinned out to increase light and air flow. It can be regularly maintained and improves the health and safety of your trees.
Tree Reduction
Tree reduction allows you to decrease the space taken up by a tree while maintaining its aesthetic quality and strength. Our certified arborists recommend tree reduction instead of tree topping, which can be harmful to your tree.
Safety Pruning
Safety pruning is an often overlooked practice that can save a lot of money in preventable damage. Unmanaged trees, overgrown root systems, and low hanging branches all pose a hazard. As a property owner, it's important to take care of the trees on your property. Appropriate safety pruning can help prevent:
Tree damage during a storm
Cracked foundation caused by roots or overgrowth
Cracked sidewalks & driveways
Damage to your or a neighbors' property
Tree Removal Service & Stump Grinding
Oftentimes, full removal of a tree is necessary. Reasons for full removal include: construction, disease, damage to surrounding property. Furthermore, removing a tree before it falls is important in preventing possible damage. Tree Barber is an ISA-certified tree service in Vista that can cleanly and safely remove any size and type of tree. Our tree removal services include:
Rigging and roping techniques as needed
On-site prep to prevent damage to your property during removal
Insurance and workers compensation to ensure all are protected
Stump grinding to ensure the tree does not grow back
Tree Fertilization
Our Vista local Certified Arborists offer professional soil care plans that include, mulching, root pruning, and fertilization. Properly fertilizing your trees supports healthy growth and increases resistance to diseases.
Tree Diseases & Insects
The ISA-certified arborists at Tree Barber Inc, can help detect, diagnose, and treat disease and insect issues with your trees in the Vista area. We are licensed by the State of California Department of Pesticide Regulation, and are experts at early identification and treatment of these important issues.
Tree Disease Control Service
Examples of tree diseases include viruses, fungi, or bacteria. These factors can be visibly present, and also hidden below the surface. Because these issues can cause harm to your tree and its surrounding ecosystem, it is important to consult with an experienced arborist to detect and treat tree diseases.
Insect Control Service
Insects can frequently have a detrimental effect on our trees. They can weaken all aspects of a tree, including the roots, trunks, branches, and leaves. Tree Barber Inc in Vista has extensive experience treating issues stemming from the presence of insects.
Common Tree Questions
Tree Barber Inc has over thirty years of experience caring for trees in the Vista area. Our expert consultants are happy to answer any questions about landscaping that you might have. Some questions may include:
How can I tell if my tree is sick or diseased?
What would be the best trimming option for a tree that is overhanging my property?
How should I handle an aging tree? Are there any solutions besides for removal?
Can I do anything about the root systems tearing up my driveway?
What are the best drought-tolerant trees for my area?
Can you tell me about the spots or other marks I am noticing on my tree?
If you have additional questions about your tree, get in touch by booking a free estimate, or review our comprehensive FAQs Page for more information.
About Tree Barber Inc.
Staffed exclusively by Certified Arborists and Certified Tree Workers, Tree Barber Inc has been servicing trees in Vista and beyond, since it was founded by Paul Rider and his wife Crystal in 1983. Their focus on safety and updated equipment and techniques ensure that they complete every job correctly and on time.
Paul Rider is a leader in Vista's arborist community. In 1995 Paul served as a Certified Arborist for the National Christmas Tree in Washington D.C. He has served as President and Vice President of the San Diego Professional Tree Care association. He also serves as a judge and proctor for the Certified Arborist and Certified Tree Worker professional exams.
Tree Barber Inc participates in Arbor Day awareness programs at local schools and coordinates tree planning services in the Vista area. Their team delivers seminars and workshops to inform locals about the important role of trees within the local ecosystem.