YOU'D BE NUTS TO
TRUST YOUR TREES TO
ANYONE ELSE!
ISA Certified Arborists
Serving Escondido Since 1983
Escondido Tree Service
Your #1 Escondido, CA ISA Certified Arborists!
Escondido, also called the Hidden Valley, has many tree species that thrive in this climate. Because Escondido has both an inland and coastal influence, hiring a trained expert familiar with the local landscape and environment is imperative. Our Certified Arborist, Paul Rider, founded Tree Barber Enterprises from his Escondido residence more than 30 years ago. While we have grown tremendously, Tree Barber has continued its focus on serving the needs of North County San Diego residents.
North County Tree Services
Tree Trimming & Pruning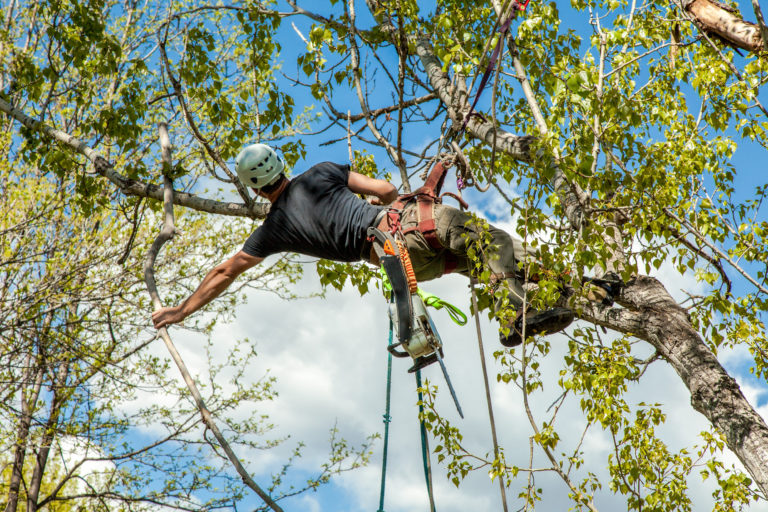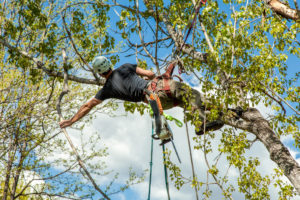 Tree pruning techniques include trimming, lacing, thinning, shaping, skirting, and reduction. Tree pruning & trimming can be considered both preventative care and routine maintenance. Specific types of pruning may be necessary to maintain your trees' health, safety, and appearance. An ISA Certified Arborist with qualified certifications and experience in Escondido should assess the amount of trimming and pruning. We utilize the current industry standards to ensure your trees' health, beauty, and safety.
Tree Removal & Stump Grinding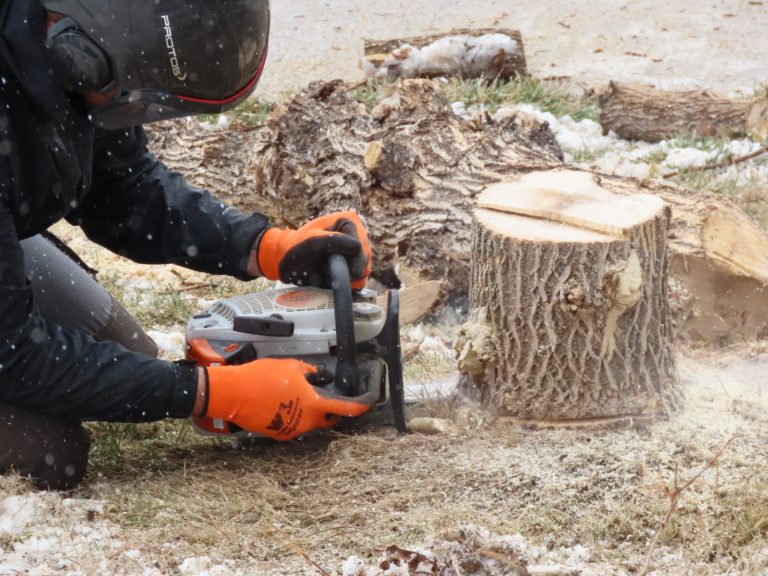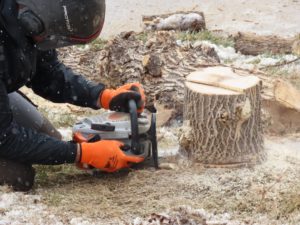 Sometimes tree removal is unavoidable. Many tree removals are complex, and mistakes are costly – make sure the arborist you choose is an ISA Certified Arborist. Trees can be cut to specific heights or cut to level with the ground. Stump grinding is essential in the tree removal process to ensure that the tree will not grow back. Tree Barber has a full line of stump grinding equipment to remove any stump. A perk of stump grinding is that generally, you can keep the wood chips/mulch for use in your landscape. We are your Escondido tree removal experts!
Pest Control & Health Services
The drier inland climate of Escondido can exacerbate insect infestations. We are licensed by the California Department of Pesticide Regulations to administer insect control products, including spraying and tree trunk injections. If caught early, an ISA Certified Arborist can treat your trees for insects without causing further decline. Pest management and prevention are also essential; once you start seeing insect damage, it can often be too late to save the tree.
Consistent tree pruning is a great way to avoid potential issues with your trees, but sometimes they need a little boost. As with insect infestations, a sick tree will most likely recover with a little TLC when it's noticed early. Our ISA Certified Arborist, Paul Rider (#WE-1087A), is highly experienced in diagnosing and treating tree diseases.
Local Escondido Tree Service
For almost 40 years, Tree Barber has been happy to provide expert tree services in Escondido, CA. Our Certified Arborists feel passionate about providing complete tree care services, including tree trimming, tree removal, and stump grinding. Contact us for a free estimate on your tree care needs.
Why we're your Escondido tree service experts:
We are ISA Certified Arborists, Paul #WE-1087 and Luke Rider #WE-13812A.
We are fully licensed and insured with workers comp and general liability.
We have over 35 years of experience providing Escondido tree care.
We are Christian owned and operated.
We have extensive tree care knowledge.
We don't just trim trees; we know trees!
Get a Free Estimate!