A Certified Arborist In North County San Diego
What is a Certified Arborist?
"Certified Arborists are individuals who have achieved a level of knowledge in the art and science of tree care through experience and by passing a comprehensive examination developed by some of the nation's leading experts on tree care."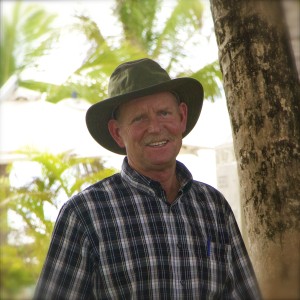 Paul Rider, Certified Arborist
Paul and his wife Crystal founded Tree Barber Enterprises in 1983. He took his passion to the next level by becoming a Certified Arborist with the International Society of Arboriculture.
In 1995, he was commissioned to serve as a Certified Arborist for the National Christmas Tree, in Washington D.C. Paul spent an entire week rigging up the over 75 feet tall Southern California Fir, which had been chosen by the White House landscape Architect. That was a career moment Paul will never forget.
Paul continues his education in arboriculture and is a member in good standing of numerous professional associations including the National Arborist Association, International Society of Arboriculture (Certified Arborist #WE1087-A), Western Chapter International Society of Arboriculture, San Diego Professional Tree Care Association (1997 Vice President; 1998-2000 President),   and Pesticide Applicator's Professional Association. Paul serves as a judge and proctor for the Certified Arborist and Certified Tree Worker professional exams.
Contact Us
For more information on Paul Rider or to ask our Arborist a question, please feel free to contact us directly at: 760.745.7871 or 858.485.0663 or take a look at our Frequently Asked Questions.
We're proud to offer reliable and quality tree services by our Certified Arborist and Certified Tree Workers to North County San Diego residents, including the communities of Bonsall, Carlsbad, Del Mar, Encinitas, Escondido, Fallbrook, Oceanside, Poway, Rancho Bernardo, Rancho Penasquitos, Rancho Santa Fe, San Marcos, Solana Beach, Vista.